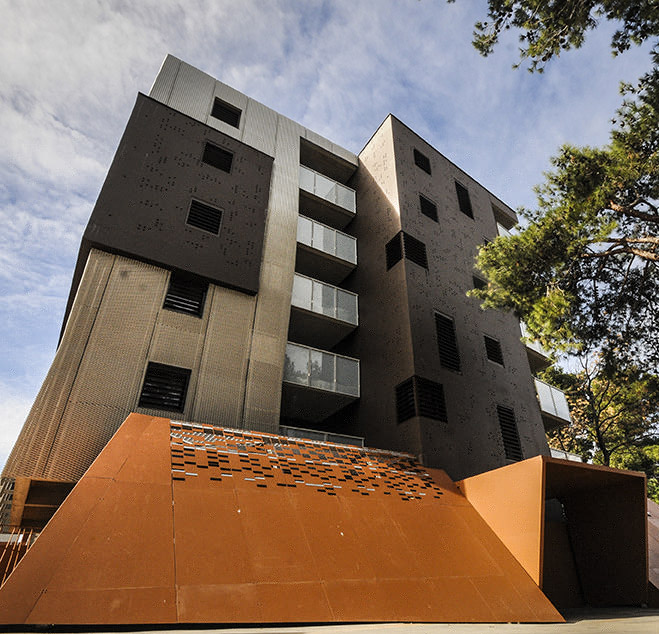 OMLB Studios was founded in 1994 in Béziers, through the partnership of two architects / town-planners whose ambition was to create a single structure with all the necessary skills for global project management.
The members of OMLB are passionate about their profession and share a collective way of working. In the interests of the final project, they have succeeded in surrounding themselves with the best specialists, opening their teams up to external expertise: engineering, landscaping, scenography, lighting, acoustics…. The teams are always led by experienced project managers trained to react to complex and demanding programs. Their commitment to designing projects that respond to the challenges of eco-friendly and sustainable development has been amply demonstrated. The agency focuses its attention on the quality and durability of its architecture, and in its developments favours a preventive approach to environmental and energy challenges.
Present across the south of France, OMLB accompanies its clients and contracting authorities in their real estate developments (Perpignan, Narbonne, Béziers, St Pons, La Salvetat, Montpellier, Lyon, Megève, Nîmes, Arles, Uzès, Aix en Provence, Milan…).